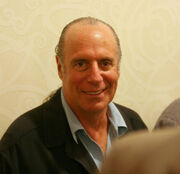 Kenny Kramer lived next-door to Larry David and was the basis of the character Cosmo Kramer.
Kenny Kramer lived across from Larry David for six years in Manhattan Plaza, a federally assisted apartment complex for performing artists in Hell's Kitchen, New York City.
Kenny vs. Cosmo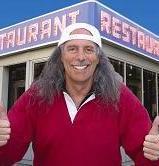 Michael Richards didn't want anything to do with Kenny Kramer. The two never met in order to discuss the part. In the episode "The Pilot", the actor who plays Cosmo Kramer also doesn't want anything to do with Cosmo, similar to the Michael Richards-Kenny Kramer relationship. 
Jerry Seinfeld and Larry David both wanted to name the character Kessler at first, but decided the name "Kramer" was too good to ignore. They wanted the name Kessler because they thought that Kenny might exploit the fact that his name is used in Seinfeld, which he does. Kenny had several financial demands for the use of his name, all of which were met.
Reality Tours
Kenny Kramer gives tours around New York City showing and explaining about the people and places mentioned in Seinfeld. In the episode "The Muffin Tops", Cosmo Kramer lends his stories to J. Peterman. After receiving money from Peterman, Kramer tours New York City as the "real J. Peterman."
External Links
Community content is available under
CC-BY-SA
unless otherwise noted.