The New York Street set is the set used for most scenes taking place on a street, beginning with "The Big Salad".
While most storefronts are generic, there is a bicycle store, "Special Bike Shop", which stocks and promotes only Specialized brand bicycles. A bicycle seen in the front window of the shop was later placed in George's Apartment in "The Postponement". The store's street address is 426, and the store's hours are 8am to 5pm Monday through Friday, 10am to 2pm on Saturdays.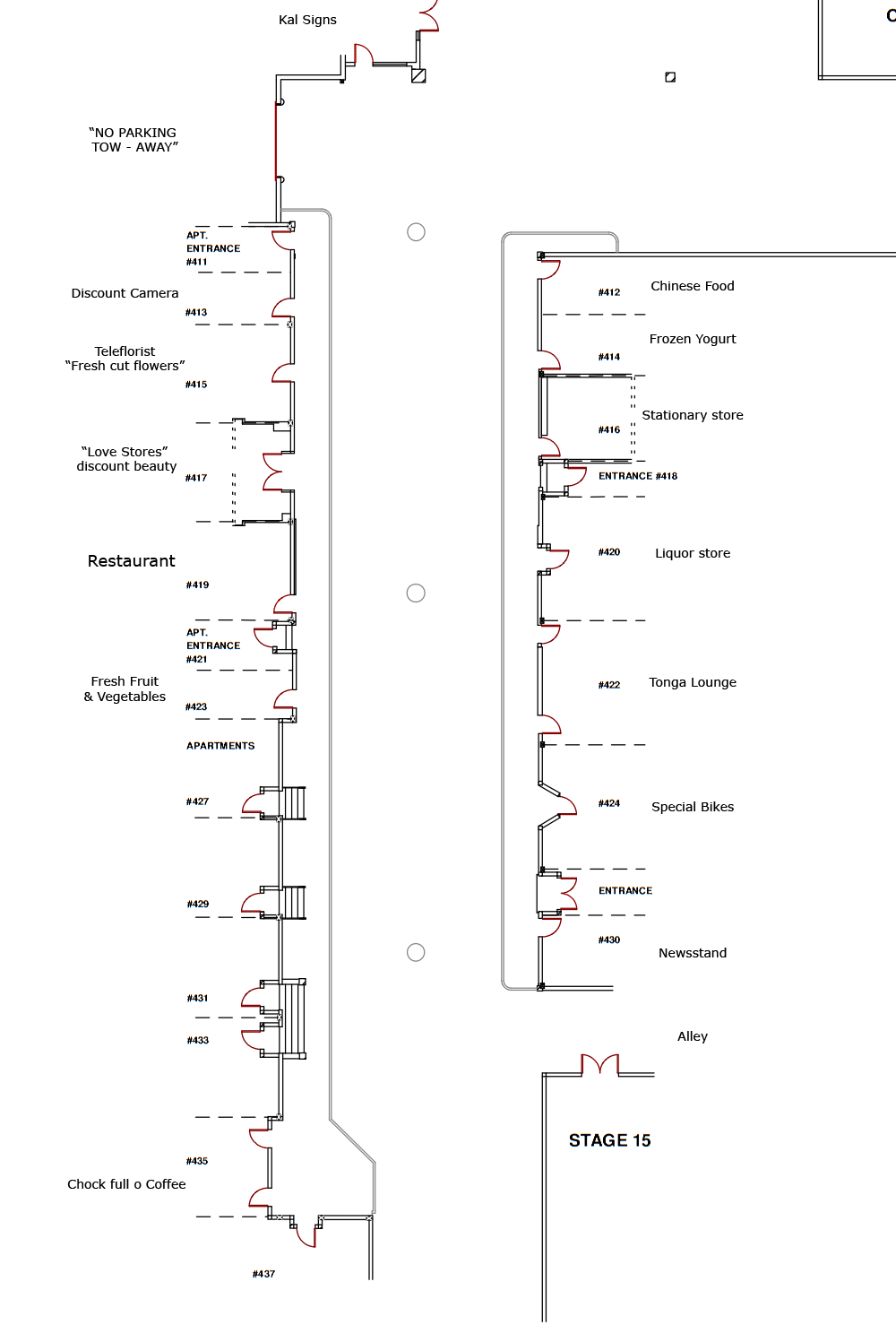 Other stores include the stationery store where Elaine tries to buy the Rollemech 1000, a liquor store, grocery, restaurant, discount health and beauty aides, and teleflorist.
The New York Street set is located in real life between Stages 14 & 15 at CBS Studio Center in Los Angeles. More information about the set can be found on the CBS Studio Center website.
Older New York Street
Prior to "The Big Salad", street scenes were shot on a much smaller set. This older New York Street set features heavily in "The Parking Space".
Stores on the older New York Street set include Almo's Bar and Grill, Tom's Market, and a newsstand.
More Information